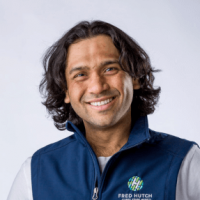 I have been a part of the Fred Hutch community in both lab-based and admin roles since 2012. I now serve as the Scientific Content Strategist for the Philanthropy department. Over the years I have seen the critical role Hutch Kids has played in the science that happens here and in the lives of the kids of many friends who went here. I was lucky enough to join the Hutch Kids parent community in 2018 when my daughter Noelle started as a Duckling and has grown into an amazing soon-to-be Rainforest. The importance of the curriculum and care at Hutch Kids cannot be overstated in all of this. I have been inspired to help Hutch Kids as it shepherds the next generation while also playing a critical role in providing childcare to the community, particularly in aidingthe retention of women and BIPOC folx in science. I hope to bring an anti-racist lens as well as my strategic and communications skills to bear in this role.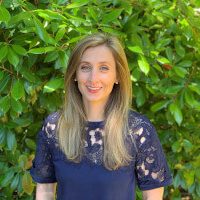 I joined the Philanthropy department at Fred Hutch in 2017 leaving behind a career as a scientist but excited to help our incredible researchers secure private funding from external sources. In 2018, our eldest joined Hutch Kids as a Wildflower. Although I knew Hutch Kids had a great reputation, I was comforted knowing my kid would be right downstairs from my office. Fast forward three years and my comfort has turned to excitement and confidence that both of our sons are in a loving environment surrounded by teachers and staff that are dedicated to positively impacting their growth and development.
Serving on the Hutch Kids board provides an opportunity for me to give back to the Hutch Kids community that has devoted their time caring for my kids. I am eager to provide support to Hutch Kids as a board member and act as a liaison among parents, staff, teachers, and administers at Fred Hutch. I also hope to use my fundraising and grant writing skills to support the financial needs and wishes of Hutch Kids.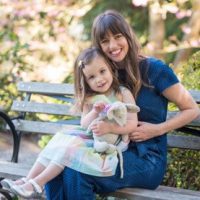 I joined the Hutch community in 2011 and soon after started working in science education at the Hutch. For years I heard rave reviews about Hutch Kids. My family got to experience it first hand when my kiddo started as a Starfish in 2019, then was a Wildflower, and is now (2022) wrapping up in Rainforest before she heads to her final year in Trailblazers.


The teachers and environment are so supportive and engaged. The genuine joy and thoughtful care is impressive! Because it is such a great environment, I joined the Hutch Kids Strategic Planning Committee from 2020-2021. Now (2022), I look forward to supporting Hutch Kids as it continues to provide children and their families with a nourishing environment where everyone can learn and thrive.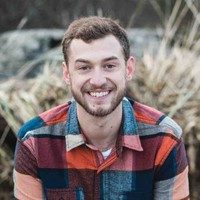 We became a part of the Hutch Kids community in July 2021 when our daughter (Ravenna -18 months) joined. We are very excited to be a part of this amazing community. My wife and I are both from Western Washington originally, having met at the University of Washington where we bonded over our love of Husky Football. I joined Fred Hutch in November 2019 after working for the Allen Institute for Brain Science for four years and spending two years at the University of British Columbia studying Neuroscience. I serve as a Lab Data Project Manager at SCHARP, a part of the Vaccine and Infectious Diseases Division department of Fred Hutch. In my position, I focus on process improvement and facilitating effective communication across many stakeholders. I am looking forward to bringing that expertise to the Hutch Kids Board and trying to make a positive impact in whatever way I can. Outside of work, I enjoy reading and writing fiction, and studying history. Our family loves hiking, camping, visiting with friends and family, playing with our dog Tuck and the Seattle Sounders (and Seattle sports in general).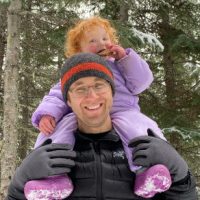 I am a professor at the Fred Hutch, and have been part of the Hutch Kids community since my daughter Alice joined in the summer of 2018. Our entire family feels so fortunate to be part of a center that not only provides such great child care for Alice, but where both she and we have so much fun and have gotten to know so many wonderful teachers.
My hope in joining the board is to be able to assist Hutch Kids in maintaining this excellence in the years to come.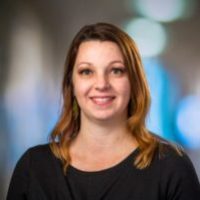 I joined the Fred Hutch in 2018 as an assistant professor in the Basic Sciences Division. My two children (1 & 4yrs old) joined Hutch Kids in October 2019 and since that time I have been extremely impressed with the culture and dedication of this organization. I am committed to enhancing women and under-represented folx in STEM and I believe that childcare is a huge component of this effort. I am excited to be a member on the Hutch Kids board and to help guide this amazing childcare center into the future.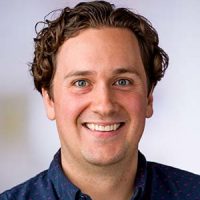 I joined the Fred Hutch in October 2019 as an Assistant Professor in the Public Health Sciences Division. I am originally from Sammamish, WA and completed my undergraduate studies at the University of Washington. I lived in the San Francisco Bay Area for 10 years while I completed my graduate and postdoctoral studies. My daughter joined a preschool class at Hutch Kids in December 2020 and I have been immensely impressed with the environment, learning, and care that is provided by Hutch Kids. Hutch Kids is truly a unique and wonderful place! My experiences with Hutch Kids have motivated me to be more involved and to give back to this wonderful community.
Through my work I have experience with managing a research team, managing funding/budgets, and analyzing and interpreting complex problems to find solutions or paths forward. I look forward to applying these skills as a member of the Hutch Kids Board. I hope that I may be an asset to help continue the amazing care provided by Hutch Kids. Outside of work and my other responsibilities, I enjoy golfing, bicycling, enjoying the great outdoors, and spending time with my family.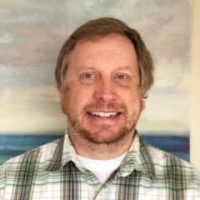 Randall McClure is a clinical leader @ FHCC with over 16 years of experience @ the FHCC(formerly SCCA). He began his career as a Unit Attendant(Courier) while pursuing education to become a Radiation Therapist. Randall quickly moved through the ranks of leadership and currently manages the SLU department of Radiation Oncology, interim site manager of Proton Center, and interim senior manager of RadOnc. Although Randall takes pride in his work and improving the patient experience while supporting his team to provide the highest level of care, he is most passionate about his family. Randall has two amazingly talented and grounded daughters, ages 12 and 10. His oldest has a strong love for ballet and currently dances @ PNB. Randall has coached his youngest daughter's recreational league soccer team for 5 years and is sad and proud to say that this chapter of his life is ending this year. Many of the athletes are moving on to higher levels of competition, including his daughter, thus he his hanging up his soccer coaching cleats. Randall enjoys building relationships with diverse groups and hopes to learn something from every individual he interacts with. Gardening and a love for the water and nature is where you can find Randall spending his time outside of work. He and his daughters recently built a small sailing dinghy over the pandemic and is eager to get it into the water in the next few weeks. Randall has a strong belief in community and has a strong desire to make the world a better place in any way he can. If you see Randall around the campus he would love to chat and get to know you.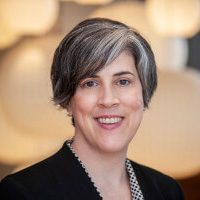 Cristin Gordon-Maclean and her family have been part of the Hutch Kids community since 2014, when her oldest son Elliott joined the Duckling infant classroom. Elliott has since graduated Hutch Kids, and their youngest child (Arlo) is moving upstairs to the Moons and Stars classroom this summer. Over the past 6 years, our family has been so impressed with the quality of education, the knowledge of child development, the leadership, and the support for parents and staff at Hutch Kids. Cristin works as a Director at Seattle Children's Therapeutics, a new division of Seattle Children's Research Institute, and is responsible for administrative functions like finance, HR, IT, and project/program management for a drug discovery and translational pediatric research program. Cristin previously served on the alumni board of the Rollins School of Public Health at Emory University from 2014 – 2018, and is involved as a volunteer locally for Women in Bio and Women in Global Health.
As a native Seattleite who moved back to the area in 2014, the pace of change in SLU, the city, and region continues is remarkable, and Cristin wants to make sure that Hutch Kids can continue to evolve and grow amongst all this change.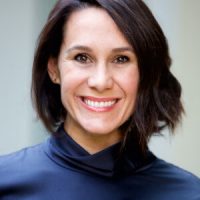 Our family has been part of the Hutch Kids community since 2017. We have two kids, one transitioning out of Hutch Kids to Kindergarten this year and one in a pre-K classroom. I am so grateful for the extremely high-quality care and unique enrichment opportunities our children have experienced and am honored to be able to give back by contributing as a member of the Board.
I was at Seattle Cancer Care Alliance for 10 years overseeing the teams that measure, monitor and support improvement around quality and experience of care. Prior to working in healthcare, I led programs and projects within the technology industry. I love working with groups to solve problems in creative ways. I hope to bring my strategic planning, leadership and organizational skills to bear as member of the Board. Outside of my professional life, I enjoy being with friends and family (read: extreme extrovert), being physically active, working on a never-ending list of house projects, traveling and getting outside to take in all that our beautiful corner of the country has to offer.