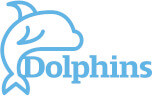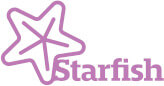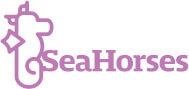 Favorite/Touchstone quote? "Movement is the starting point for wiring the brain for learning" – Gill Connell. "The greatest gifts you can give your children are the roots of responsibility and the wings of independence" – Denis Waitley

What are your credentials/past experience, for working in your position? 9+ years ECE Teaching Experience. 5+ years of Pre-K Summer Camp Director Experience. 2+ years PE Enrichment Teaching Experience. 2+ years NASM Certified Personal Trainer. Youth Exercise Specialist Certification.

How do you want children to feel in your classroom? Safe – to explore their environment and express themselves. Confident – in their abilities to try tasks on their own and ask for help when needed. Encouraged – to take on challenges, try new things, and ask questions for better understanding. Inspired – to explore their own creativity and ways of thinking/moving Loved – For who they are, no matter their choices. Their teachers will lead with love and understanding. Supported – along all the steps in their social, emotional, cognitive and physical learning journey. Challenged – To continue growing and not see limits to their abilities

What's your best Saturday morning look like? Sunrise yoga on the beach (or near water) with jazz playing in at least 65 degrees. Then morning basketball and brunch with friends afterward.
What are your credentials/past experiences for your position: I am a long time Early Childhood Education teacher whose work spans over forty years and includes public, private, community college and international teaching. I am very familiar with NAEYC standards and expectations having been director/lead teacher of a small pre-primary on Bainbridge Island for twenty-seven years. My teaching and my professional development runs parallel to the expansion and realization of just how important and critical our work with young children is.

How do you want children to learn in your classroom? Like all teachers I have my favorite constructs as ways to activate best play-to-learn practice. Mine is music, language, art and science. I sing and play the autoharp. I have been a long-time storyteller and I love being messy and playing with all sorts of stuff. Early childhood teachers have always been STEAM.

What's your best Saturday morning look like? I have a garden and most of it sits on a hill, but mostly I am a garden volunteer interested in helping other people and fascinated with things that grow; how to share and make it happen.