Waitlist Applications will be considered without regard to race, color, national origin, gender, age, marital or military status, sexual-orientation, gender identity, religion, disability, political ideology, genetic information, or any other basis protected by federal, state, or local law.
Typically, we enroll children from our waiting list. If you are interested in placing your child on our waiting list, please read the Hutch Kids Waiting List information and Enrollment Procedure.
Hutch Kids Waitlist Application Fees are non-refundable.
Please note that as of 11/01/2022 all children enrolled at Hutch Kids are required to be vaccinated against Covid-19, unless they have a medical exemption.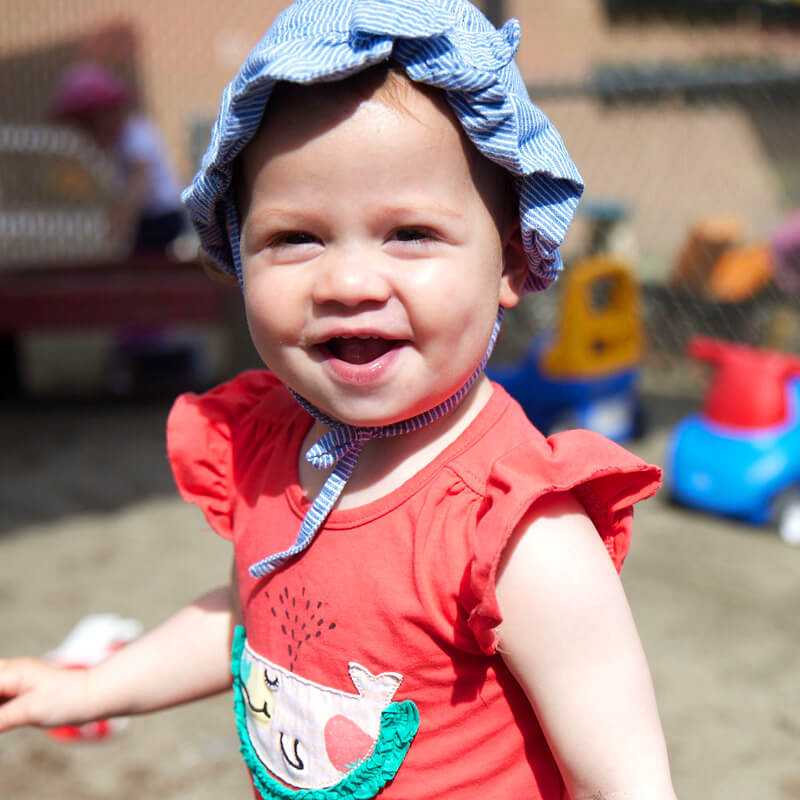 Sibling(s) of currently enrolled children at Hutch Kids
Employees of the Fred Hutchinson Cancer Center
Affiliates of the Fred Hutchinson Cancer Center: Hutch Kids, University of Washington, and Seattle Children's Hospital
Community
Tuition is set by the Board of Directors of Hutch Kids, rates are typically reviewed in April, fees for the coming fiscal year are approved in July. Tuition is based on the child's age, classroom assignment. and child to teacher ratio. Typically tuition rates change July 1.
For information about subsidies for tuition: Working Connections
Enrollment & Waitlist FAQs
Please Note: Infants born between October and June will not be eligible for enrollment until the following school year starting in July because they will not fit within the age ranges of the current infant classrooms. For example, a child born in November 2025 will not be eligible for a spot at Hutch Kids until July 2026.